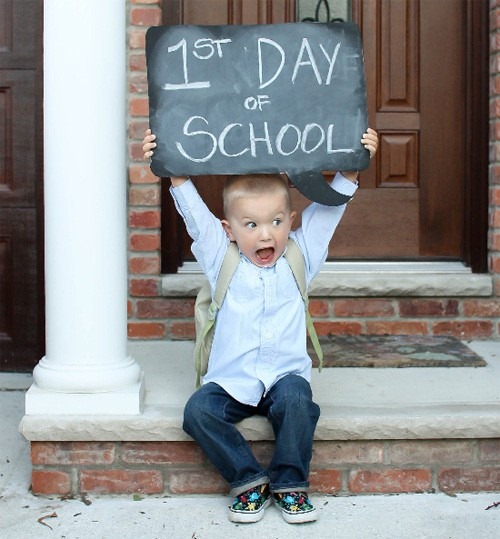 Adapted from Mom's 1st Day of School Prayer by 6happyhearts.com
La-a-soak b'deev-ray Torah…
To be involved in the study of wisdom.
Here we are again, O Source of Wisdom.
Their backpacks are loaded
and their lunch cards are full.
And I know you will walk with them, Eternal Nurturer.
You always do. But a parent still has to ask.
Will You walk with them?
Will You whisper to them what they need to hear, when I'm not there to whisper it?
Will You please cover their school with a sukkat shalom, a shelter of peace,
the protection only You can give, and will You keep harm far away?
Will You make their minds strong and ready to learn?
Will You help them understand that hard work honors the One who created them all?
Will You guide their teachers,
giving them sav-lah-nut (patience), choch-mah (wisdom),
yi-tzee-rah-tee-oot (creativity), and more patience?
Will You bless their them for their efforts?
Will You love all those children there,
the ones whose stomachs aren't full, the ones who feel alone?
Will You teach my children chesed (kindness), rachameem (compassion), tzedek (justice)?
Please teach them to love even those who are different from them.
Source of Life and Blessing,
I give them to You today and everyday,
Trusting them into Your care.
Baruch Ata Adonai, show-may-ah t'fee-lah.
Blessed are You O God, who hears our prayer.
What's your prayer for your child today?