With just two more days left until Chanukah concludes, its time to jazz up your celebration. We all have old favorite Chanukah music and songs. Like our Cantor Doug Cotler does regularly, a group of Jewish musicians have taken old Chanukah songs and put them in exciting new musical vessels. Here are five newish songs.
Listen to them with your loved ones and then vote on your favorite on the top right of the blog.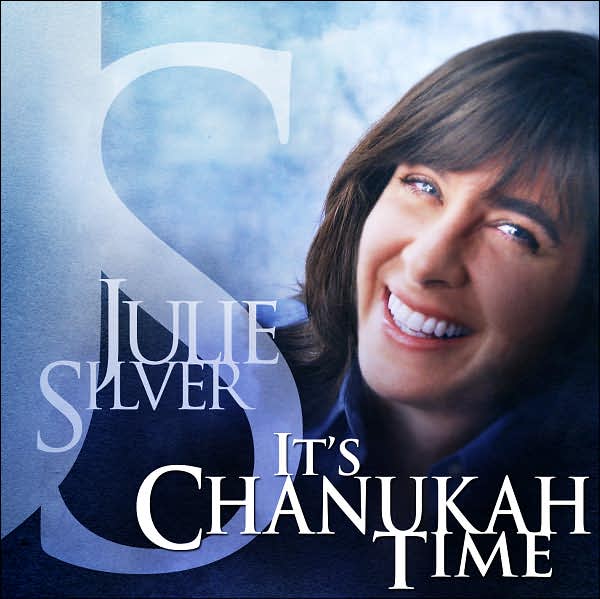 Hip Country Western Dreidel by Julie Silver, It's Chanukah Time
She's Cantor Doug's Friend.
Listen here.
Upbeat Dreidel by Sacha Baron Cohen, Songs in the Key of Hanukkah
Watch a Video of the song Dreidel
Listen to National Public Radio's interview with the singer.
Swingin' Dreidel by Kenny Ellis, Hanukkah Swings!
Listen here.
Watch a video of Kenny's Dreidel
Reggae Chanukah: Nes Gadol by Reggae Chanukah
Jazz Piano Dreidel by Jon Simon, Hanukkah and All That Jazz
Don't forget to vote for your favorite on the top right side of the blog.
Blog Tzedakah: Thanks to the three of you who left comments, I donated $9 to the Madraygot 12 Step Addiction Education and Prevention Fund. Through your comments, I have donated a total $162.00 to tzedakah.
I gave my blog Tzedakah today by donating blood to the American Red Cross. They took a lot of it. The experience was wonderful, except for the part where they pricked my finger (that's always the worst part).
Chag Chanukah Samayach – Happy Chanukah