Cantor Doug Cotler kvells: "I just had the best day at Religious School!"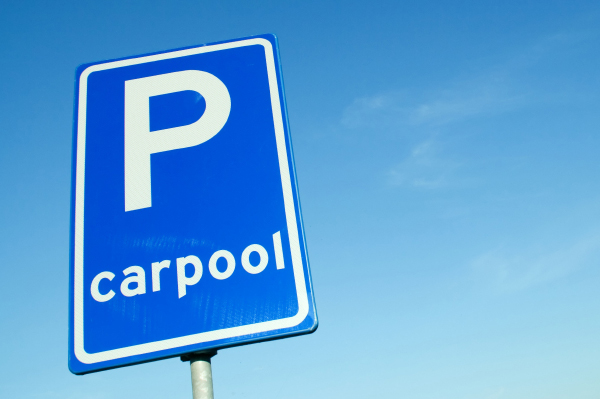 18 plus years in the rabbinate – seven of them since I formally ran any kind of religious school – and I find myself reassigned to carpool duty.
Our congregation moved out of our synagogue space while we engage in a minor expansion and remodel. Our temporary location affords us cramped but adequate space to run all the programs, tutoring sessions and meetings that we need. Thanks to the ever creative, superbly flexible organizational acumen of our Rabbinic Intern/Educator Julia Weisz, we have slipped, almost seamlessly, into a new normal – an ever-changing routine. In all areas, except pick up and drop off.
The parking lot was not designed for carpool, what with multiple drop off times and the exiting of other office workers. The outside lighting is not so adequate. So our educator has assigned me – and our Cantor – to carpool duty. While it plays havoc with my schedule – forcing me to schedule Bar/Bat Mitzvah speech writing sessions at less convenient times – this whole carpool duty thing is … well… fabulous. I'm loving it!
Top 10 Reasons Why the Rabbi Should Work Carpool Duty
Parents love the juxtaposition of the synagogue's most senior staff member doing one of the most mundane of jobs.
Carpool duty allows rabbis to have a conversation with at least dozen congregants while waiting for school to dismiss.
It brings smiles to faces when the rabbi is able to warmly welcome our students as they arrive each day.
After sitting in an office all day, it is refreshing to get out to breath the fresh air.
Pre-pick up carpool line offers a great opportunity to schedule needed meetings, iPhone to Blackberry.
Helping ensure the safety of each student is the first priority of every synagogue staff member, including the rabbi.
People are sometimes more willing to share important concerns while sitting in the privacy of their own cars than they would sitting in the rabbi's office AND/OR the carpool line conversation offers the immediacy to share an important piece of information, alleviating the need to call and/or set up an appointment.
The staff love seeing the rabbi pitching in, especially with carpool duty.
When parents see that the rabbi "needs to do" carpool duty, they are more apt to volunteer to help out.
In this very difficult economy, its always good to have a second set of skills that I can fall back on, just in case…